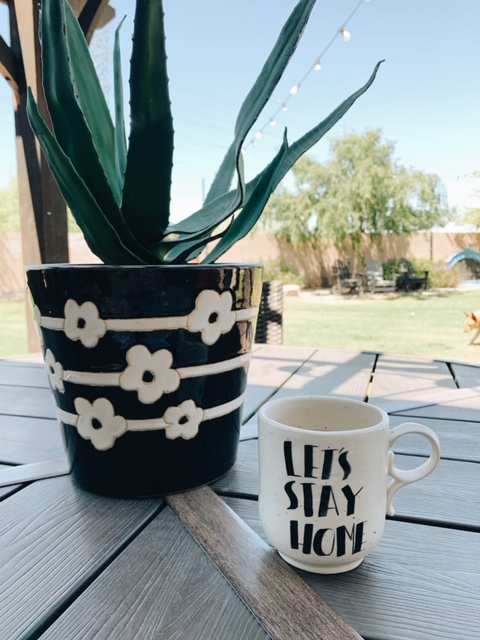 16 Apr

Smiths in Quarantine

How are you doing with this quarantine?

I go in stages…

I'm hot then I'm cold, I'm yes then I'm no, I'm in then I'm out, I'm up then I'm down…

You too?

Week 1: We got this. Let's Do This. Let's set goals, dream dreams, become our best selves (more fit, smarter, and much more organized) in quarantine. We rushed over to pick the girls up from CA, packed up their dorm rooms, and brought them home. I was sad for their losses, but glad to have them home. I was optimistic that Emily would get to go back for at least part of her senior year. It was fun having everyone here….cooking, going on walks, hanging out by the pool, playing games, spending time together, running the dishwasher five times a day, you know.

Week 2: I realized that there was SO MUCH LAUNDRY and SO MUCH STUFF in our house. I am a self proclaimed Minimalist Hoarder, so I really love to get rid of stuff. Bringing home two FULL dorm rooms full of stuff and incorporating it into our already full house was a bit overwhelming. Plus, since it was pretty sudden and the Coronavirus was going around, I wanted to make sure I washed EVERYTHING….bedding, towels, all the clothes, etc. I think I did 3,731 loads, give or take, that week. But at least we were busy. It was the week where everyone started school online and we were eating at home every single meal. Our freezer and pantry had never been so empty! I also realized that I am not good at sitting around watching TV. I am good at driving everyone crazy because I won't sit around and watch TV.

Week 3: My eye started twitching and twitched for FOUR DAYS! I'm over it; ALL of it: cooking, cleaning, laundry, TikTok dances. I told Emily I was on sabbatical from cleaning. Her response: "I noticed." I had a lot of emotions and tears… overwhelmed, a little anxious and sad realizing that Emily is missing out on the very best part of her Senior Year. She's pretty much done with high school and so are we. I expected to have a longer goodbye. No more volleyball games, dances, parties, award ceremonies, concerts, and all the stuff. I was sad for Allison and Kate that they were missing out on their college experience and that Kate wasn't able to go on her summer study abroad trip to Italy that she was looking forward to. I was sad for all the pain and hurt and sadness in our world. Most of all I was sad that we couldn't see my Mom. I went over to give her flowers and groceries and I couldn't go in. She was so lonely and sad. It broke my heart.

Now I can't remember what week or even day it is, but I do know that this too shall pass. This is a part of my story and I need to do it well. It really is our time to shine. I want to be a part of bringing love, hope, and peace to this world, and I need to start in my own house. For some reason, at least in our house, my mood sets the mood for everyone else. Sometimes I feel that this is totally unfair. Why can't I just be in a bad mood once in a while and everything can go on pleasantly without me? But then I read: "Rejoice in the Lord always. I will say it again: Rejoice! Let your gentleness be evident to all. The Lord is near. Do not be anxious about anything, but in every situation, by prayer and petition, with thanksgiving, present your requests to God. And the peace of God, which transcends all understanding, will guard your hearts and your minds in Christ Jesus." Philippians 4:4-7

My loft isn't painted, I haven't learned French, and I can't run a marathon, but that's not the important stuff anyway. We got this. My mom always told me to use my time wisely. Now I have plenty of time. How will my family's life look different because of how I chose to live during Coronavirus Quarantine 2020? Hopefully it'll be a good story. And if there are pictures, at least I'll be tan. There's really nowhere else to go besides my backyard.