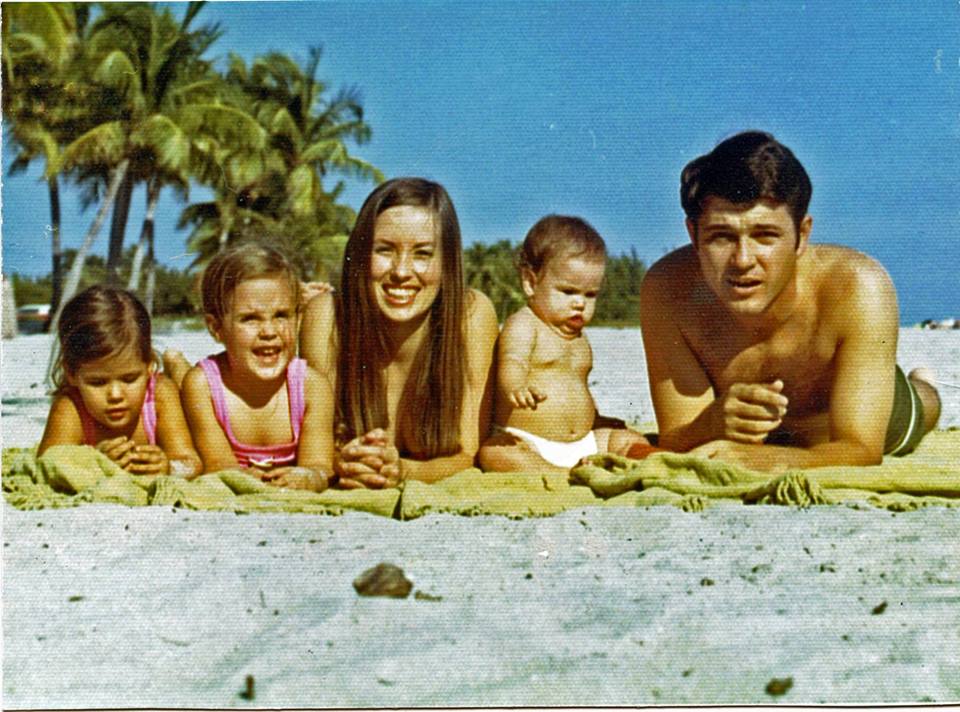 03 Apr

I Hope
I hope that you spend your days, but they all add up.
And when that sun goes down, hope you raise your cup.
Oh, I wish that I could witness all your joy and all your pain.
I Lived  – One Republic
Last week Sean took Allison to get her drivers license. When they returned, she had no license, and both of them looked less than happy.
It reminded me of my dad. Stephanie and I were talking about the maddest dad ever was at us. For me, it was when I got into my second car accident in two weeks. First, I hit a car parked at our neighbor's across the street. Two weeks later, I saw a store I wanted to go to and swerved into the turn lane. Someone was already there. Oops. My dad was not too happy. I remember crying and scrubbing the tire marks off the car. It was like a thousand degrees outside. First he yelled at me, then he was silent. I think the silence was worse. I hated when I disappointed him.
His birthday is today. He would have been 70 years old. He died suddenly almost 7 years ago. He was the best. He was an amazing man of God. He had super high expectations of us. He was an only child who had 6 daughters. Yikes! Poor guy. Have you seen Father of the Bride? He was that, times 10. All the guys were scared of him. It's surprising any of us got married. I don't know how he did it, but everyone loved him and respected him a ton, but was more intimidating than any guy I know. Ask Sean to tell you the story about asking him to marry me. It's a good one!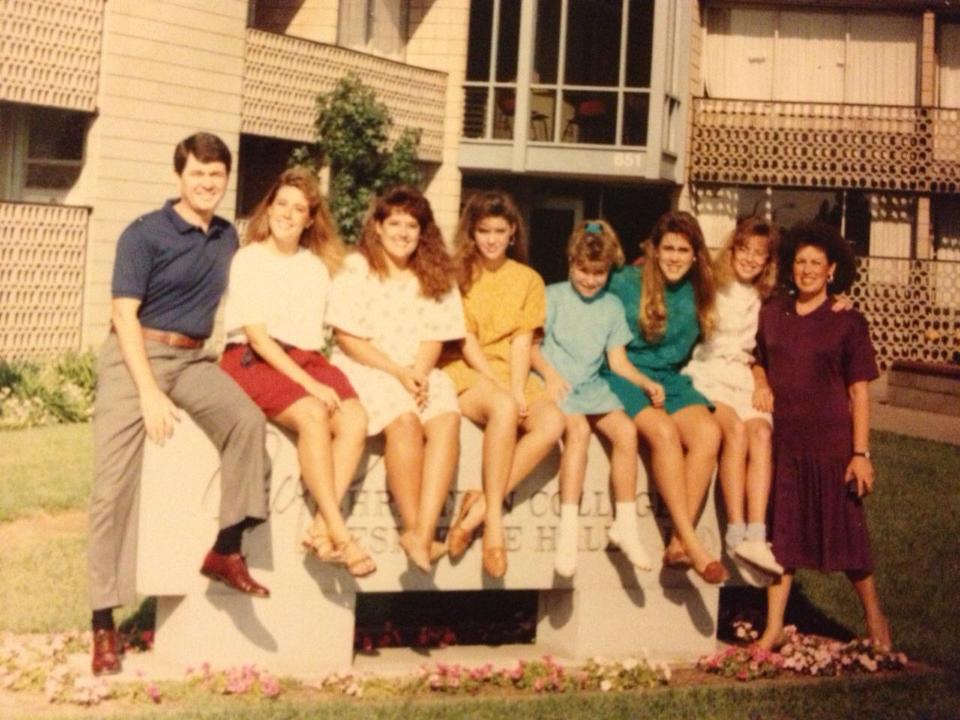 My heart is heavy, yet full thinking about him. I wanted our girls to know him like I know him. So many times I have questions I want to ask him. He loved theological discussions. He was wise and had the most integrity. He was a great leader, but a terrible singer. I miss his hugs. I miss him begging us to spend the night. I miss his laugh. I miss him always telling me I was his favorite (don't tell my sisters!). I miss having lunch with him at work. I miss him cleaning out my car when I came over. I miss seeing him do the yards. I miss him raving about anything we ever did or made. He made me feel like I could do anything. I miss cooking dinner for him and making cherry pies for him. It was our thing. I miss throwing the football with him.
There are so many times I want to call him. Allison tried again and got her license yesterday. Woo-hoo (kind of)! He would have loved to take her driving. She could experience what I experienced so many years ago, only he would've been way easier on her! He's missed birthdays and graduations and births and anniversaries. But I am thankful. I had an amazing dad. We had a great relationship. I am who I am because of him. There is sadness, but no regret. I miss him terribly, but I have no doubt that he is in heaven. His life shouted it.
It is fitting that today is Good Friday. If Jesus quoted movie lines, I think he'd use the Princess Bride, "I do not think it means what you think it means." If I was with Jesus, I'd be praying like crazy that he wouldn't die. I would have felt abandoned, defeated, depressed, and like God didn't hear when he did. Thankfully, God had a bigger plan. Since Jesus died and rose, we have hope. We have salvation. What we see is not all there is. I don't always understand it, but I trust it with all my heart and life. This world is not my home. Or my dad's.
"Do not be afraid, for I know that you are looking for Jesus, who was crucified. He is not here; he has risen, just as he said." Matthew 28:5-6
"Why are you troubled, and why do doubts rise in your minds? Look at my hands and my feet. It is I myself. Touch me and see." Luke 24:38-39